Welcome to Bricknell Primary School
At Bricknell Primary School we will meet the needs of each and every child, promote positive values and aim to make every day enjoyable and rewarding.
We will work in partnership with parents, families and our community to provide a calm, safe and nurturing environment where people respect each other and feel happy, secure and valued.
We encourage children to aim high in everything they do. We believe in developing individual talents and celebrating success in all aspects of school life. Our lessons, supported by new technologies and extra-curricular provision, will nurture curiosity, inspire a love of learning, foster independence and equip our children with the skills they need for the future.
By having high expectations and a relevant, creative curriculum, we will bring out the best in everybody.
Hannah Stannard, Head of School
Tim Attwater, Executive Primary Lead
Reception – New Parents Information Video
Returning to school information:
Bricknell home learning links:
Additional learning resources
* If you need the login details for your child, – please email their class teacher.
* For additional online learning activities for all areas of the curriculum, click on the links below: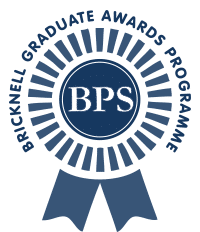 'We couldn't be happier with the care and education my child has received so far.'
'I cannot fault the school or staff.  Everyone is very supportive.'
'Thank you for helping us with her worries and for the support.'
'Positive environment and appropriate challenge for development, excellent.'
'I am delighted with how happy she is at school.  Her skills are clearly progressing and she is extremely well supported.  Her teacher clearly knows her very well.'
'Thank you so much to all of the  members of staff; our child is extremely happy here and we are very grateful.'
'My son is extremely happy in all aspects of school.  Fantastic teacher and an excellent education. '
'Any concerns raised have been dealt with swiftly.'
'She is enjoying school a lot.  She is challenged appropriately and not over-loaded with homework.  She speaks positively about her time at the school and her teacher.'
'We are very happy with Bricknell as a whole.  He is becoming more confident and is well supported.  Thank you to all of the teachers.'
'She is very happy at school and I only hear positive things.  Many thanks to all the teaching staff.'
'Very happy with my child's start to year 5.'