Safeguarding Children
Safeguarding and promoting the welfare of children is everyone's responsibility. Everyone who comes into contact with children and their families and carers has a role to play in safeguarding children.
Meet our safeguarding team
Mrs Stannard – Designated Safeguarding Lead
Miss Waites – Designated Safeguarding Lead
Deputy Safeguarding Lead
Safeguarding and Attendance Officer
Further information
In order to fulfil this responsibility effectively, we have made available the below documents to give you further advice and information.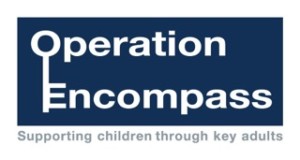 Operation Encompass
Operation Encompass is a partnership between the Police and designated school staff, known as Key Adults. Working together to safeguard children, the Police will inform the Key Adults within schools, prior to the start of the school day, about any domestic abuse incident where the child or young person has been present or exposed to.
All policies are available in printed format from the school office.
'We couldn't be happier with the care and education my child has received so far.'
'I cannot fault the school or staff.  Everyone is very supportive.'
'Thank you for helping us with her worries and for the support.'
'Positive environment and appropriate challenge for development, excellent.'
'I am delighted with how happy she is at school.  Her skills are clearly progressing and she is extremely well supported.  Her teacher clearly knows her very well.'
'Thank you so much to all of the  members of staff; our child is extremely happy here and we are very grateful.'
'My son is extremely happy in all aspects of school.  Fantastic teacher and an excellent education. '
'Any concerns raised have been dealt with swiftly.'
'She is enjoying school a lot.  She is challenged appropriately and not over-loaded with homework.  She speaks positively about her time at the school and her teacher.'
'We are very happy with Bricknell as a whole.  He is becoming more confident and is well supported.  Thank you to all of the teachers.'
'She is very happy at school and I only hear positive things.  Many thanks to all the teaching staff.'
'Very happy with my child's start to year 5.'