The Kaaba – Islam
The Kaaba is a cube-shaped building in the centre of The Great Mosque, in Makkah, Saudi Arabia, where the prophet Muhammad was born.
Muslims believe that Islam has always existed, but that it properly began about 1400 years ago when the prophet Muhammad was visited by an angel in Arabia.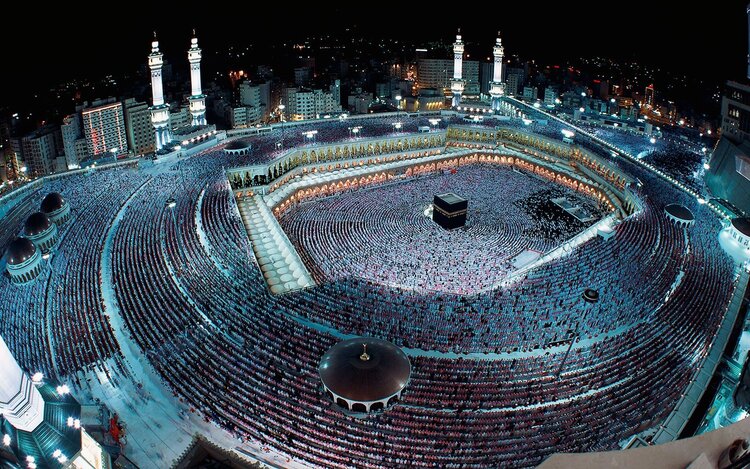 Muslims believe that the Kaaba is the holiest place on earth. All Muslims face the direction of the Kaaba when they pray five times each day.
It is there to join Muslims together when they pray to God (Allah), not as something to be worshipped.
The Kaaba is draped with a black cloth. This is covered with words in Arabic from the Qur'an (holy book) which are embroidered in gold and silver thread.
When Muslims go on pilgrimage to Makkah, they walk seven times around the Kaaba and then they kiss and touch the Black Stone.
This is set into one corner of the Kaaba and is believed to be an ancient relic, possibly dating back to the time of Adam and Eve (beginning of humankind).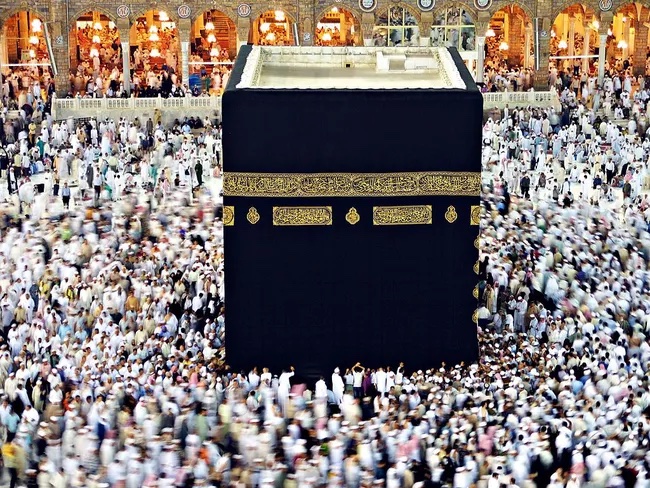 Fascinating fact: Every Muslim family, no matter where they live in the world, knows what direction the Kaaba is from their house.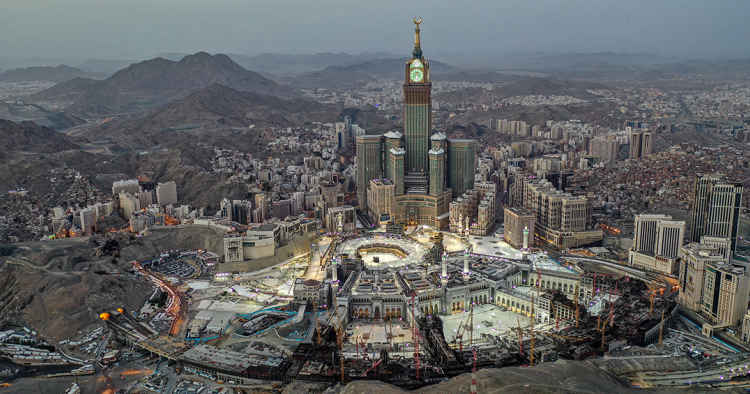 Learning resources
Example Questions
Which is the biggest religion in the world?

Where is the life of Jesus recorded?

What do Christians remember on Good Friday?

What is the purpose of the Ten Commandments for Jewish people?

In which language are the Ten Commandments written?

Name one of the Ten Commandments.

Explain something that Muslims do that involves the Kaaba

Why is the Kaaba in Makkah?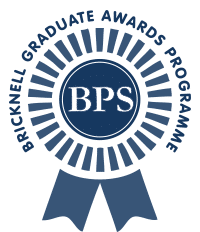 Pupils who wish to become Graduates in the available study topics can elect to study at home and in school during their own time, taking the Graduate Test when they know they are ready.
Upon graduation, they will receive a badge which they can wear on their school uniform with pride.
This will further demonstrate to their peers, parents, visitors and the wider community just how dedicated they are to their studies.